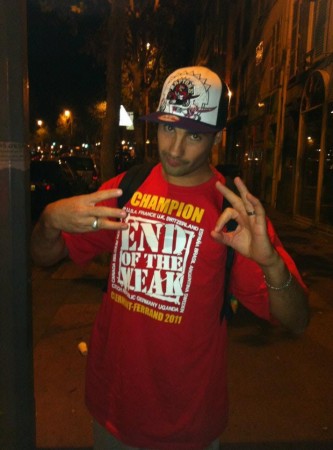 Big up à RES aka Res turner qui est devenu le 1er champion End Of the Weak de Clermont-Ferrand !!
Un parcours sans faute et une place en finale nationale en juin 2012 assurée.
Merci au public venu en masse, + de 500 pers., et à la salle La Coopérative de Mai, ainsi qu'à La Connecta pour l'accueil.
Prochaine étape PARIS !!